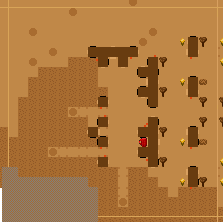 Port of Mithria is in the north-eastern part of Freymore. This is the third and last port players will encounter during their journey. As with all ports, once this port is reached, you can travel back to it from the other ports in Freymore. In addition, if you have any expansions activated (other than Cursed Chess Set or Celtic Rift), then you can access them from this port.
There is an inn here.
Captain Hanty will take you to the Port of Matras and the Port of Vastares for a fee. He will also take you to distant lands from certain expansions. If you are doing the Treasure Island quest, then he will take you to the Island of Ghula.
Ingredients
Edit
Community content is available under
CC-BY-SA
unless otherwise noted.