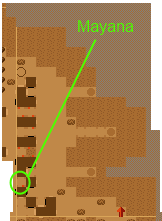 Mayana the streetwalker wants you to rob the inn at night... but you have only one day!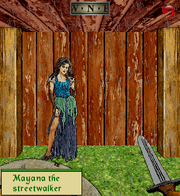 Find the streetwalker Mayana in Port of Matras
Talk to her "About smuggling". She suggests that you might want to be part of the dark side, and to talk to her again.
Breaking the law, breaking the law
Edit
Commit a petty crime, like picking the pocket of someone. Once you have done this go back to Mayana, without walking past a ciy guard (as they will arrest you!). An easy crime to commit if you're in a hurry is to attack Mayana.
Talk to Mayana again, this time "About your offer". She will tell you she wants you to break into the inn through the only window that isn't lit.
You must do this at night and before 24 hours have passed
Tell her "All right, you little impudent, I'm in." to accept the quest.
Cat Burglar
Edit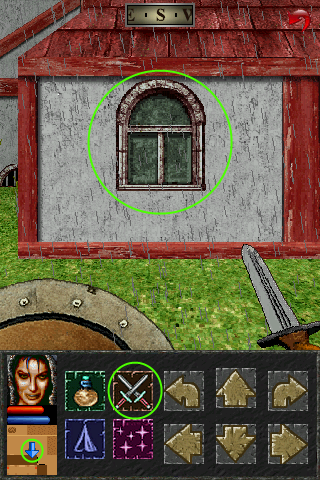 Walk around to the north side of the inn and stand directly in front of the inn's only dark window
Break in by pressing your weapon attack button.
You will receive 800 gold, 5 Meat, 5 Bread and 5 potions of Black Beer
It has been suggested that at this time, it is worthwhile to commit as many stealing crimes as you can before your 24 hours runs out, as Mayana can completely clear your criminal record.
Go back and talk to Mayana again and talk to her "About your offer"
You have 2 options:
Give her 250 gold, but you will have a criminal record
Giver her half, 400 gold, and she will clear your criminal record. This option is highly recommended
Community content is available under
CC-BY-SA
unless otherwise noted.